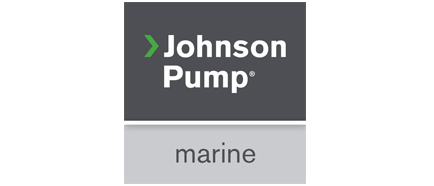 Johnson Pump Yacht Equipment
Johnson Pumps Marine Pumps
Flexible impeller pumps provide an efficient solution to most raw water pumping needs. The pumps are self-priming and can pass fairly large solids without clogging or damaging the pumps. Designed for a number of applications on board, with an electro-magnetic clutch you will have pumping power whenever needed, at a push of a button, without being at the pump. Wearing parts are easily replaceable and service kits are available for all standard models.
Most of following JOHNSON Bronze impeller pumps are directly interchangeable with JABSCO Pumps and offer a superior double bearing design for extended shaft, seal and bearing life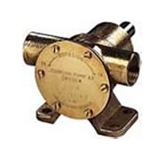 Bronze Pedestal Pumps available with 3/8" to 2" N.P.T. Ports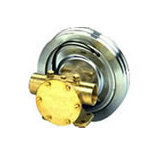 Heavy Duty Clutch Pumps available with 1" to 1-1/2" N.P.T. Ports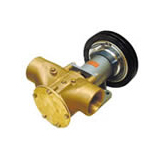 Extra Heavy Duty Clutch Pumps available up to 2-1/2" N.P.T..Ports
Pumps also available mounted on Sliding Bracket Mount or Hinged Mount (see below)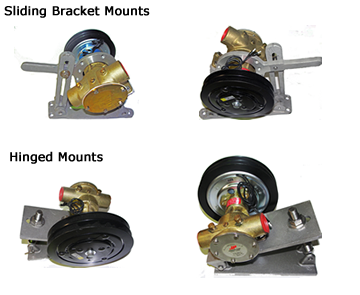 Self-priming Flexible Impeller Pumps are ideal for inboard engine cooling systems. Johnson Pump engine cooling pumps are available in a variety of mounting styles and sizes. SPX Johnson Pump is the original equipment pump supplier to the largest manufacturers of world-wide of inboard engines.