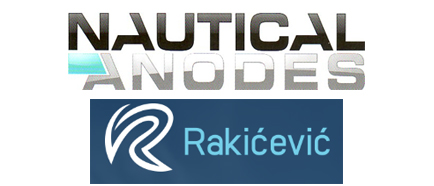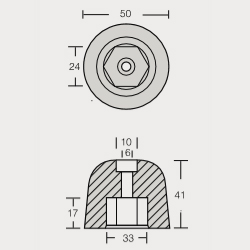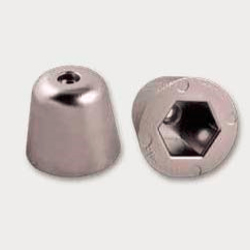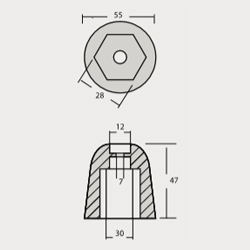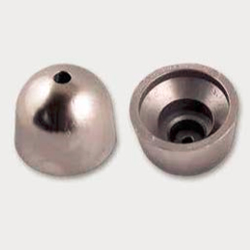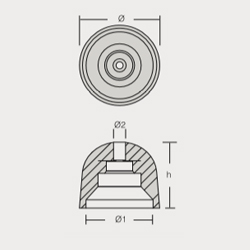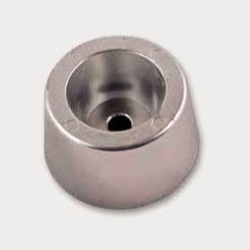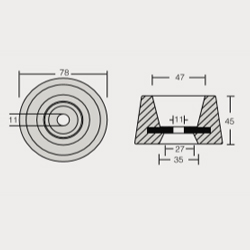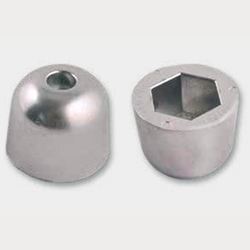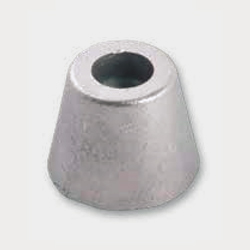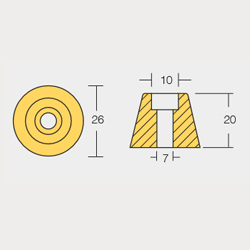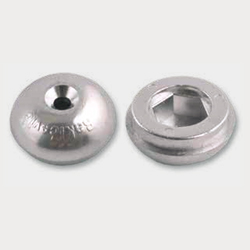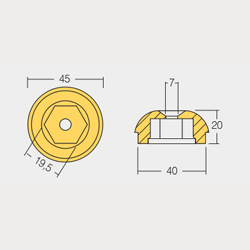 Engine Cooling System Anodes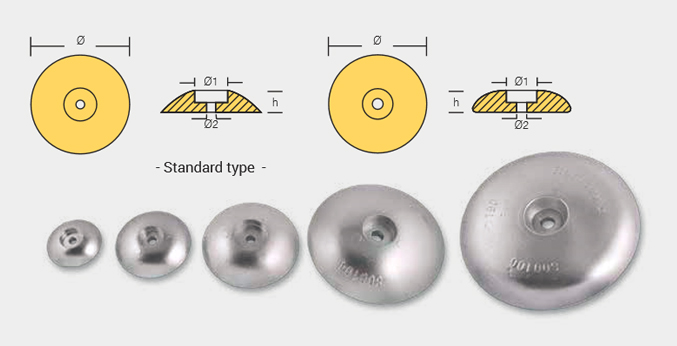 RDR-800100
RDR-800101
RDR-800102
RDR-800103
RDR-800104
RDR-800105
RDR-800106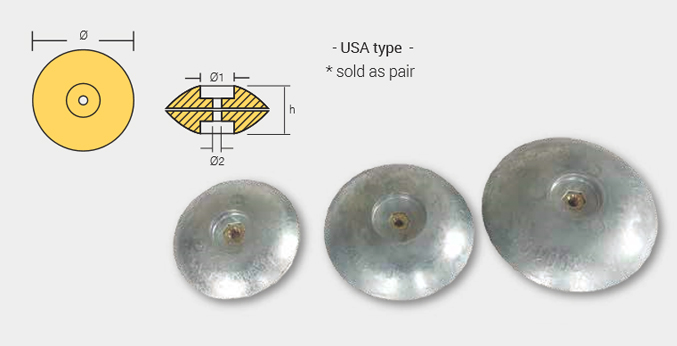 RDR-800101 USA
RDR-800102 USA
RDR-800103 USA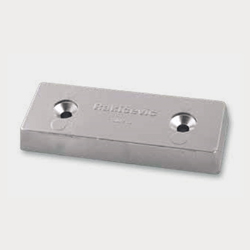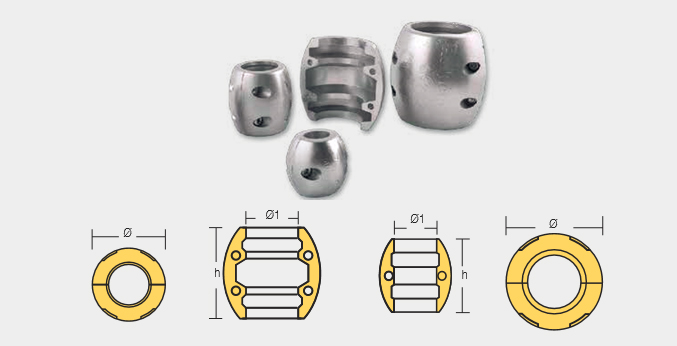 | | |
| --- | --- |
| Part Number | Dia |
| SHF-800509 | 35.0 1-3/8" |
| SHF-800510 | 38.0 1-1/2" |
| SHF-800511 | 40.0 |
| SHF-800511M | 44.4 1-3/4" |
| SHF-800512 | 45.0 |
| SHF-800513 | 50.0 |
| SHF-800514 | 50.8 2" |
| SHF-800515 | 55.0 |
| SHF-800516 | 57.1 2-1/4" |
| SHF-800517 | 60.0 |
| SHF-800518 | 63.5 2-1/2" |
| SHF-800519 | 65.0 |
| SHF-800520 | 70.0 |
| SHF-800521M | 76.2 3" |
| SHF-800521 | 75.0 |
| SHF-800522 | 80.0 |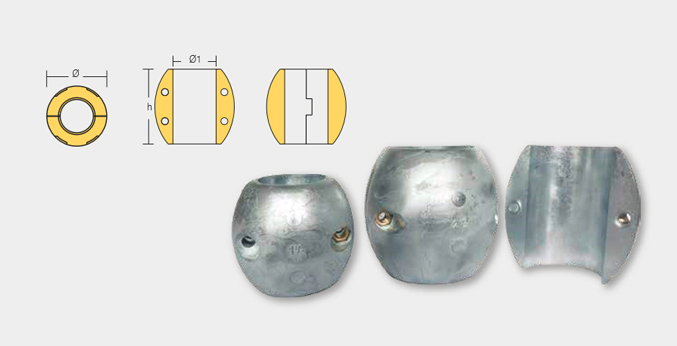 | | |
| --- | --- |
| Part Number | Dia |
| SHF-800575 | 2" |
| SHF-800576 | 2-1/4" |
| SHF-800577 | 2-1/2" |
| SHF-800524 | 90.0 3-1/2" |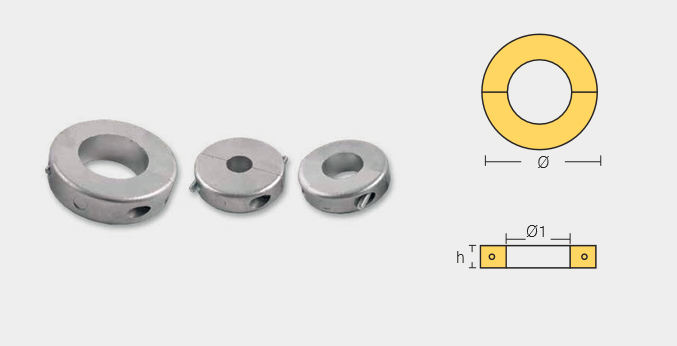 SHF-800557
SHF-800558
SHF-800559
SHF-800560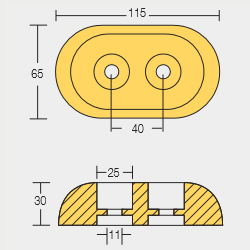 BLT-800220
BLT-800221
BLT-800222
BLT-800223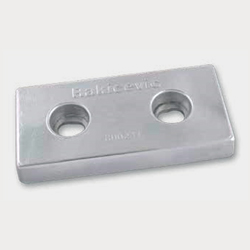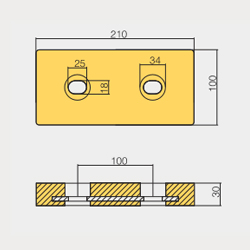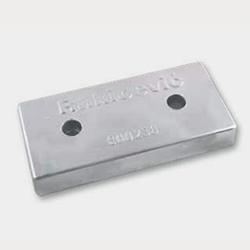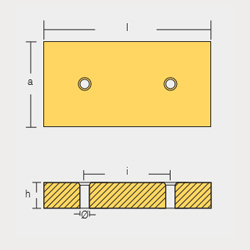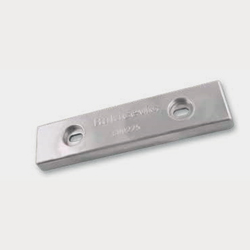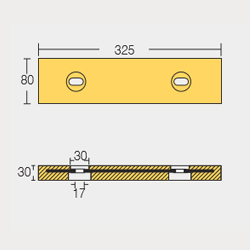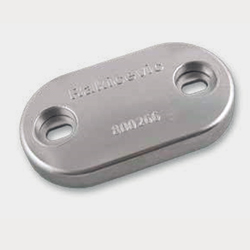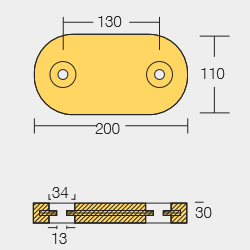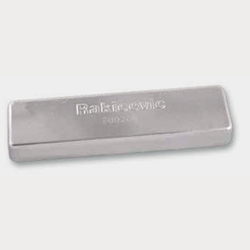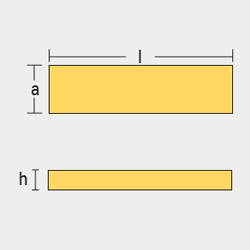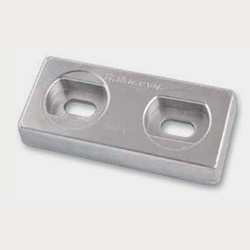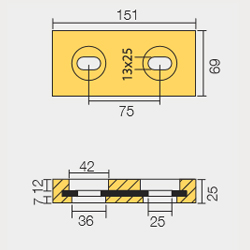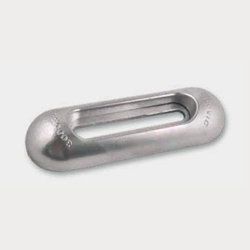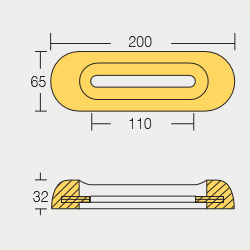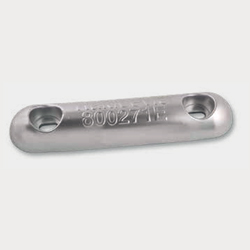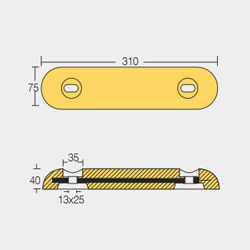 BLT-800272E and BLT-800273E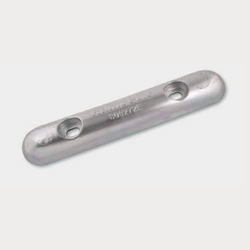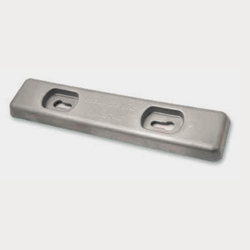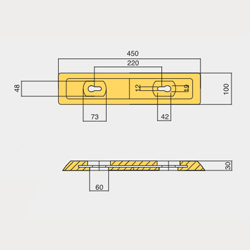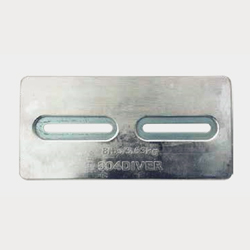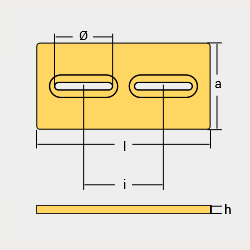 WLD-800300
WLD-800301
WLD-800302
WLD-800303
WLD-800304
WLD-800305
WLD-800306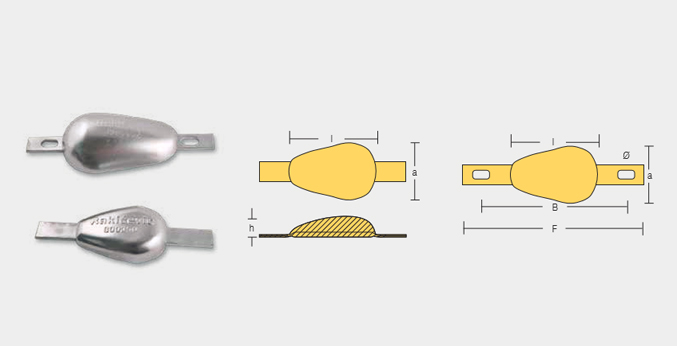 WLD-800350
WLD-800351
WLD-800352
WLD-800351-2
WLD-800352-2
WLD-800350-2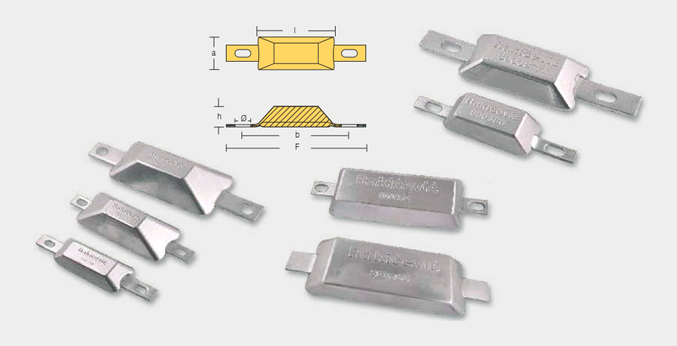 WLD-800390
WLD-800390
WLD-800390
WLD-800390
WLD-800390
WLD-800390
WLD-800390
WLD-800385/1
WLD-800386
WLD-800387/1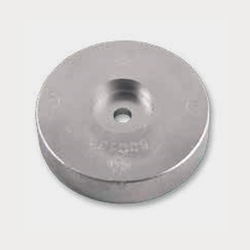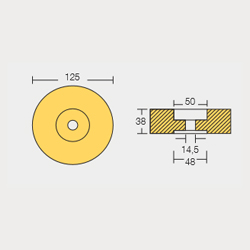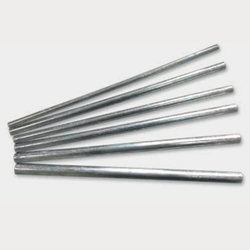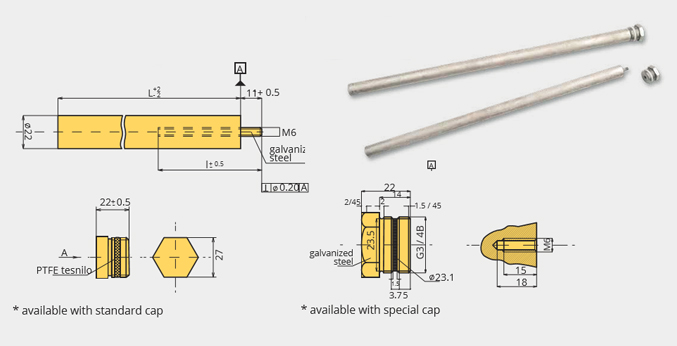 RD-633 Mg
RD-634 Mg
RD-635 Mg
RD-636 Mg
RD-637 Mg
RD-638 Mg
RD-639 Mg
RD-640 Mg
Corrosion is the deterioration of a metal as a result of chemical reactions between it and the surrounding environment. It comes in many different forms and can be classified by the cause of the chemical deterioration of a metal. Corrosion occurs in all water environment and the consequences are very bad for the ship owner.
One of the types of corrosion that is common for marine environment is galvanic corrosion. Galvanic corrosion is an electrochemical process caused by dissimilar metals in an electrolyte because of the difference in potential of the two metals. In galvanic couple, less noble metal becomes the anode and the other, more noble metal, the cathode. The anode, or sacrificial metal, corrodes and deteriorates faster than it would alone, while the cathode deteriorates more slowly than it would otherwise.
There are several ways to prevent this kind of corrosion. Most efective way is cathodic protection. Main component of this tehnique is sacrificial anode that is made of a metal which is more active (less noble) than the protected metal. Metal surface that needs to be protected now becomes cathode of an galvanic couple. Anode is sacrificed in order to protect parts of boat that are underwater.
It is important to make good electrical contact between metal you want to protect and anode because if this contact is not properly made, anode will not work and your boat will not be protected. Also, before installing the anode, metal surface must be clean and all paint must be removed. Painting the anode is not recommended because anode can't work if it's covered up.
One of the most important thing is to use high quality anodes if you want to protect your boat in best and safest way and to know which alloy to use in certain water environment. Having that on our mind, we in Nautical Anodes Rakicevic put quality on first place. Alloys of metals used for sacrificial anodes are zinc, magnesium, and aluminium. It is important to know which alloy to use in certain water environment.
Use Zinc in salt water, Aluminium in salt and brakish water, Magnesium in fresh water. For all 3 types of sacrificial anodes the samerules applies, they have to be monitored and eventually replaced to maintain proper cathodic protection.