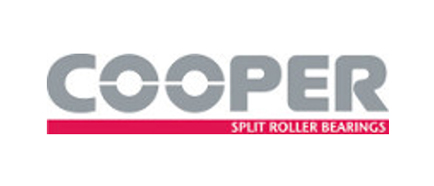 Cooper split roller bearings
Since Thomas Cooper invented the split roller bearing in 1907, the Cooper brand has been universally accepted as the benchmark for split roller bearing quality and expertise.
More than 100 years later, Cooper is proud to continue offering the highest quality and widest range of split to the shaft bearings on the market, confirming the company's status as technology leader.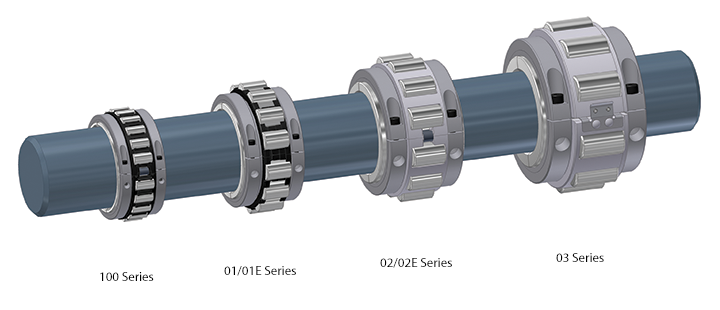 Cooper offers four standard bearings series to accommodate a variety of shaft sizes:/p>
100 Series :For certain bore sizes in the range 75mm to 150mm Cooper also offer the 100 Series. Lighter duty than the 01 series, it is more compact and capable of higher operating speeds.
01/01E Series : The most commonly used, 01 / 01E series are intended for medium duty applications with a wide range of speeds. 01E series are available in 45mm to 105mm size range, and 160mm to 300mm size range, and offer enhanced load carrying capabilities, and can be considered for applications where 02 series were previously considered.
02/02E Series : The 02 Series offers a more rugged bearing solution for demanding applications where the 01 Series may not be suitable. The 02 Series also operates over a wide range of speeds. For a given shaft size, the 02 Series offers more radial and axial capacity than the 01 Series.02E series are available in 160mm to 300mm size range, and with enhanced load carrying capabilities, they can be considered for applications where 03 series were previously considered.
03 Series : Designed for extreme loading conditions the 03 Series tops the capacity of the 02 Series and offers the highest load ratings of all standard series.
The split roller bearing was invented in 1907 by Thomas Cooper and is still manufactured on the same site today. Cooper now utilise the latest in manufacturing technology to produce the split bearings, all with the expereince and commitment from a manufacturing team with an average of 15 years length of service.
What can the Cooper split roller bearing do for your business?
What sets the Cooper's split bearings apart from the standard solid bearing is its flexibility. Easier to install, maintain and replace, the split roller bearing is an economical option that can drastically cut your machinery downtime.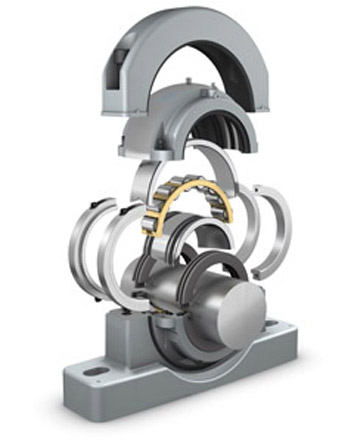 The Ideal Solution
Reduce machinery maintenance costs and repair downtime
Invaluable in hard to reach or inaccessible locations
Eradicates the need to dismantle machinery when repairing or replacing the bearing
When disassembling, it is easier to lift and handle the split bearings smaller components in cramped or inaccessible conditions.