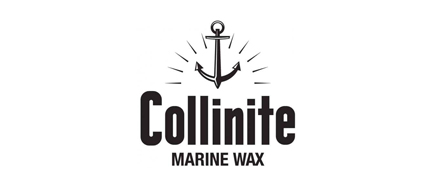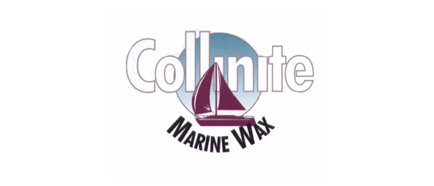 Collinite has been operating since 1912 with the goal to provide the best wax products on the market, and their line of marine wax and cleaners is no exception. Collinite marine products have been highly rated and recommended by their loyal customers and several of the industrys most respected magazines.
It is extremely important to keep a boat clean and waxed to protect it from the deteriorating effects of UV rays. An added bonus to regularly cleaning and waxing a boat is an increase in fuel efficiency. A smooth, polished hull glides through water much easier, decreasing the amount of drag and fuel usage. The best type of boat wax to use is one containing a carnauba was base, as it creates the hardest surface known to man. Collinite has paired this ingredient with the companys commitment to excellence to create a line of boat cleaners and waxes that are sure meet all of your marine waxing and polishing needs.
Fiberglass Boat Cleaner (no. 920)
Collinite Fiberglass Boat Cleaner is easy to use with no need for rubbing or buffing. It is specially designed to remove dirt, film, oxidation, oil, grease, rust and exhaust stains while restoring the original color of the boat finish and protecting it from the hars effects of UV rays, acid rain and salt spray. Collinite fiberglass boat cleaner is sure to create a chemically clean surface that all their boat wax will bond easily to.
Fiberglass Boat Wax (no. 925)
This long lasting boat wax for use on fiberglass contains a Carnauba was base for ultimate protection in even the harshest environments. As Carnauba creates an incredibly hard surface, it provides a long lasting finish that lasts all season, cutting out the need for multiple cleaning and waxing jobs. Collinite Fiberglass Boat Wax is safe for use on the boat deck and is sure to create a glossy topside and slippery boat bottom that will resist scuffing, detergents, stains, salt water and excess marine growth.
Collinite Liquid Metal Wax (no. 850)
Recommended in Ships Systems Magazine, this liquid metal wax is ideal for cleaning and protecting chrome, aluminum, copper, brass and stainless steel surfaces, marine fittings and accessories. It is easy and safe to use to use as it contains no strong acids or harsh alkalis.
Available in liquid or paste form, Collinite fleet wax is the companys highest rated product. It has been recommended for use in Ships Systems Magazine, and the no. 870 Liquid Fleeet Wax has been ranked number 1 in both Pracitcal Sailor and Power Boat Reports.
The liquid wax is another Collinite product to utilize a Carnauba wax base, combining it with an advanced polymer technology to provide ultimate, long lasting protection. It cleans and leaves a double coating of protection, creating a clean, polished look without the need of harsh rubbing or buffing.
The no. 885 Heavy Duty Paste Fleet Wax is designed to seal and shield boat surfaces from the harsh effects of acid rain, UV rays, salt spray, bugs and other environmental acids. This non-abrasive paste is easily applied to prevent any damage to the surface finish while repelling dirt.
The Best Wax on the Water
Whether runabout, sailboat or yacht, let's face it-boats are meant to be in the water, not out every week for repeat surface maintenance. That's why Collinite specifically formulate its marine products to clean faster, shine brighter, protect better and survive longer. And it's why they continue to quietly set the benchmark in gloss and water-bead durability year after year, award after award.
Cost effectively maintain appearance and value overtime
Guard against corrosive elements; UV, staining, salt adhesion and more
For both fleet and smaller craft application. New and weathered surfaces alike