SB Type Control Lever has two types : Throttle and Clutch.
The Red-Knob on Throttle Lever has built-in brake. If the Red-Knob is turned clockwise, the brake is activated and when it is turned opposite direction, the brake is released.
The Black-Knob on Clutch Lever is designed to detect forward, neutral, reverse position of the lever.
With in-built neutral safety switch, ST-Type control lever is prevented from accidental gear engagement and allows easy and safe handling.
Warming-up can be done when clutch is at neutral position.
Neutral position for control handle can be changed accordance to the angle of throttle as suggested in below table.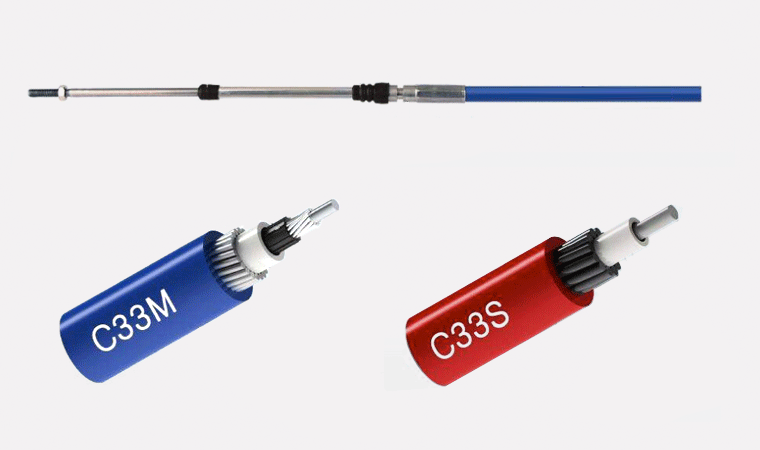 C33 Cable is the type of cable that is the most widely used around the world.
C33 Multi-Core cable is the upgraded version of C33 Single-Core cable.
When compared with C33 Single-Core, it offers much smoother and lighter operation.
With minimum bending radius R165, it offers lesser bending radius than C33 Single-Core.
Engine Remote Control System