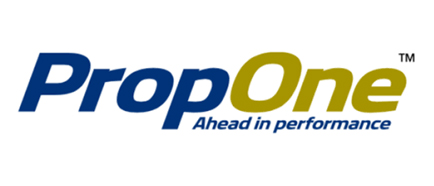 Royal yacht marine is the distributor of Propone products
PropOne: No.1 foul release coating system for propellers and running gear
Its non-toxic foul release coating means organisms can be easily dislodged once the boat is placed in drive. The coating prevents marine growth because it is slick NOT by chemically poisoning the environment.
Surface Preparation: Remove marine growth, existing coatings and surface oxidation from metal surfaces using 80-120 grit abrasive material.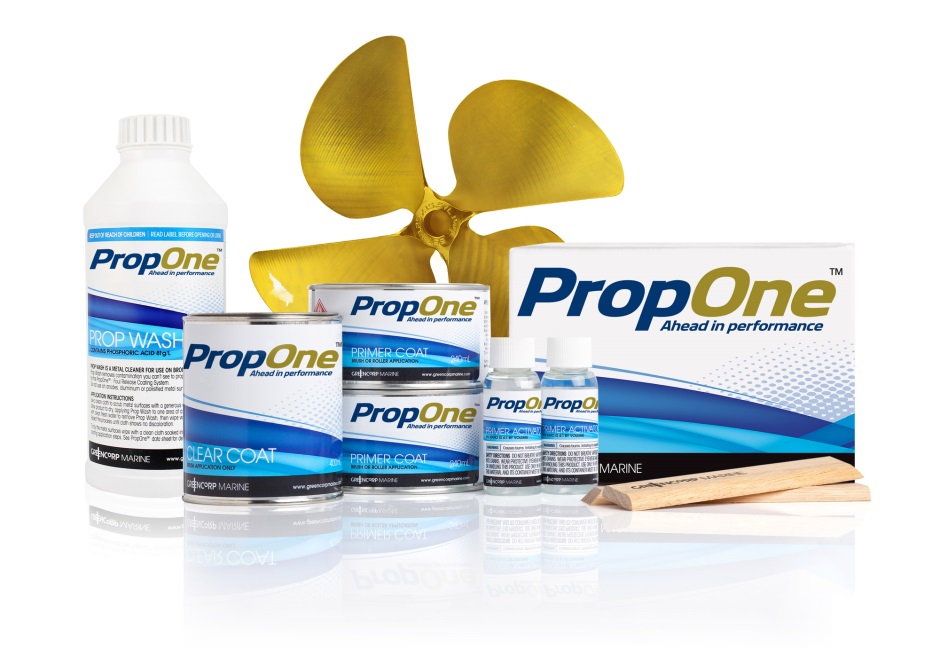 Surface Cleaning: Using a clean cloth, scrub metal surfaces with a generous amount of Prop Wash. Repeat if necessary and Using a clean cloth, immediately rinse metal surfaces with a generous amount of fresh water and solvent wipe metal surfaces with acetone using a clean cloth.
Primer Application: Mix primer for 3 minutes until all solids are dispersed. Add one whole bottle of primer activator to the contents of one whole can of primer. Then mix thoroughly. Use a brand new brush or roller. Do not apply a thick coating. Apply out to the edges to prevent runs. Do 1st coat and ensure complete coverage of the metal surface is achieved. Once 1st coat is touch dry, Go for 2nd coat.
Clear Coat Application: As soon as primer is touch dry, immediately apply the clear coat. The primer is touch dry after the coating loses its shine, when a light touch with a gloved finger does not leave a mark.
Over coating window between primer coat and clear coat can be very quick. If you miss the over coating window apply another coat of primer before applying the clear coat.
To process clear coat, shake the can and use the brand new brush to apply 1st generous coat, check for runs or drips, if present brush out. Do not touch or immerse in water for 12 hours.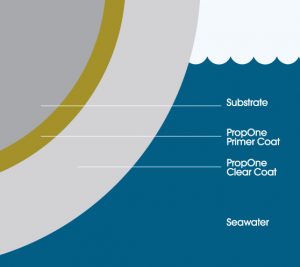 Royal yacht marine is the distributor of Just Teak products
AVOID REPAINT…
RENOVATE AND PROTECT
Crystilium is a clear coat system which protects hard surfaces. It has been developed to ensure increased surface aesthetics due to its long-lasting gloss and excellent protection against stains on marine paints and gel-coat.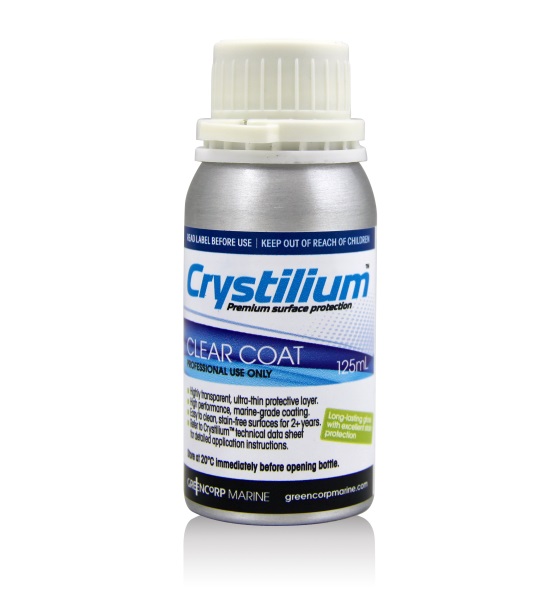 Coverage: 1 Litre of Crystilium Clear Coat will cover 75 sqm, this may be reduced to below 60 sqm/L on more absorbent matte and weathered surfaces.
1 Litre of Crystilium Clear Coat Dissolver is sufficient to remove 20 sqm of Crystilium Clear Coat.
Drying Time: At 20C coating is dust dry in 2 hours and resistant to solvent at 48 hours; full resistance requires one week and is obtained when the coating has fully cured at 20C.
In a marine environment, we recommend a time to immersion of at least 24 hours on surfaces where the coating will regularly be in contact with water.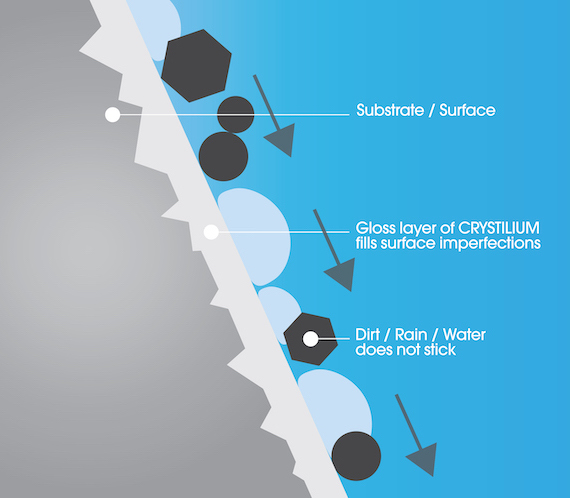 Royal yacht marine is the distributor of Just Teak products
A simple solution to clean, brighten & protect your teak.
Over time teak will lose its golden patina and turn grey. JustTeak™ 2 part marine grade teak cleaning system will quickly and easily rejuvenate your teak.
Once rejuvenated JustTeak™ Teak Sealer will protect your teak and keep it looking great
Renews your valuable teak, removing stains, greying and old coatings, whilst being gentle on your teak.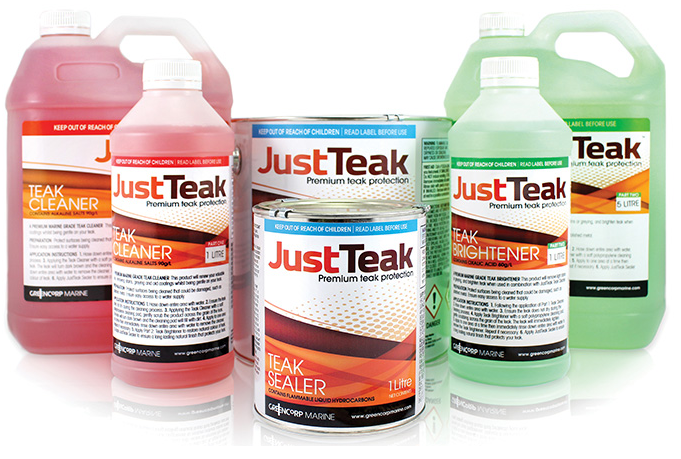 Removes light stains and greying. Brightens teak when used in combination with JustTeak™ Teak Cleaner.
Ensures a beautiful, natural finish that protects your teak from sun, rain and stains. You will also prolong your teak from turning grey. Teak Sealer can be easily removed with JustTeak™ Teak Cleaner and Teak Brightener when it is time to re-apply.
Available in 2 shades: Clear Tone & Natural: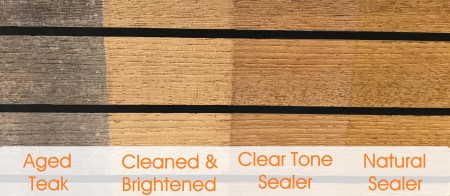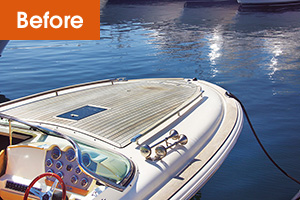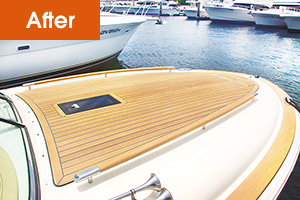 Premium marine-grade performance that will renew your teak quickly and safely. </li
Guards your teak from weather for a longer life.
Formulated to not damage your teak.